When the world stops
we continue to innovate!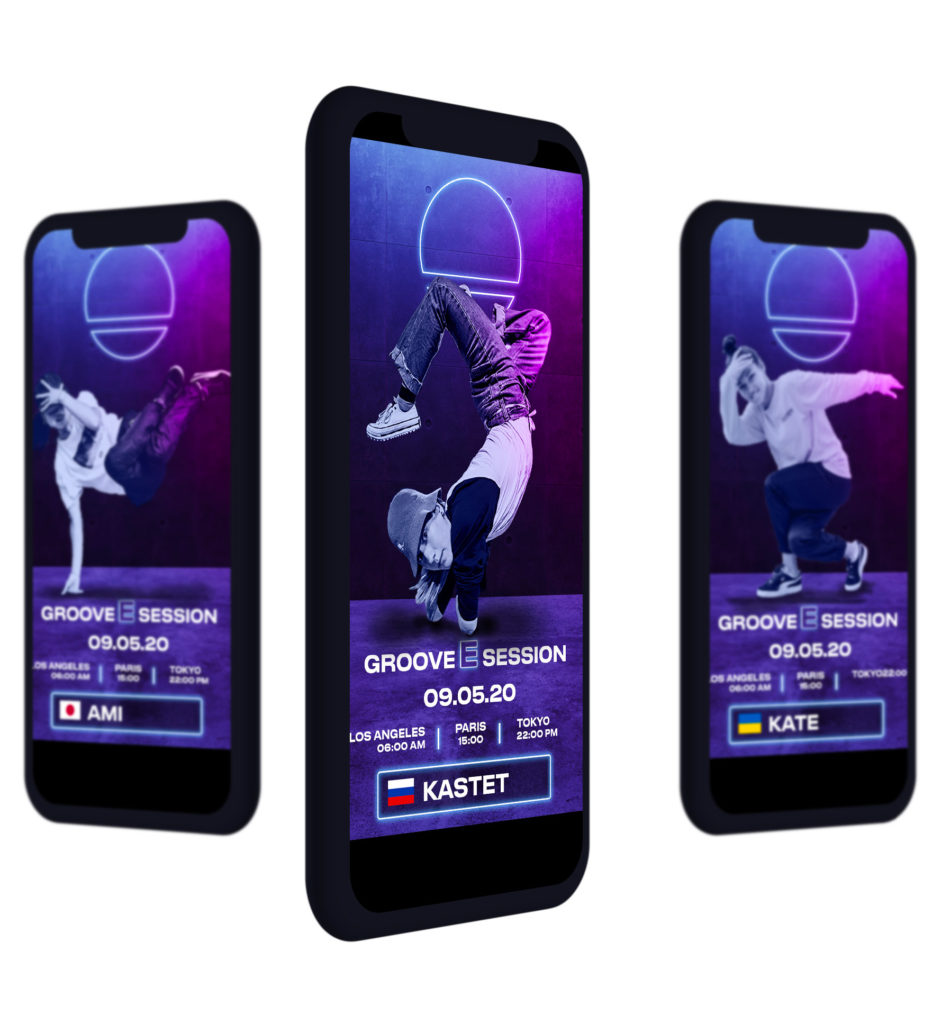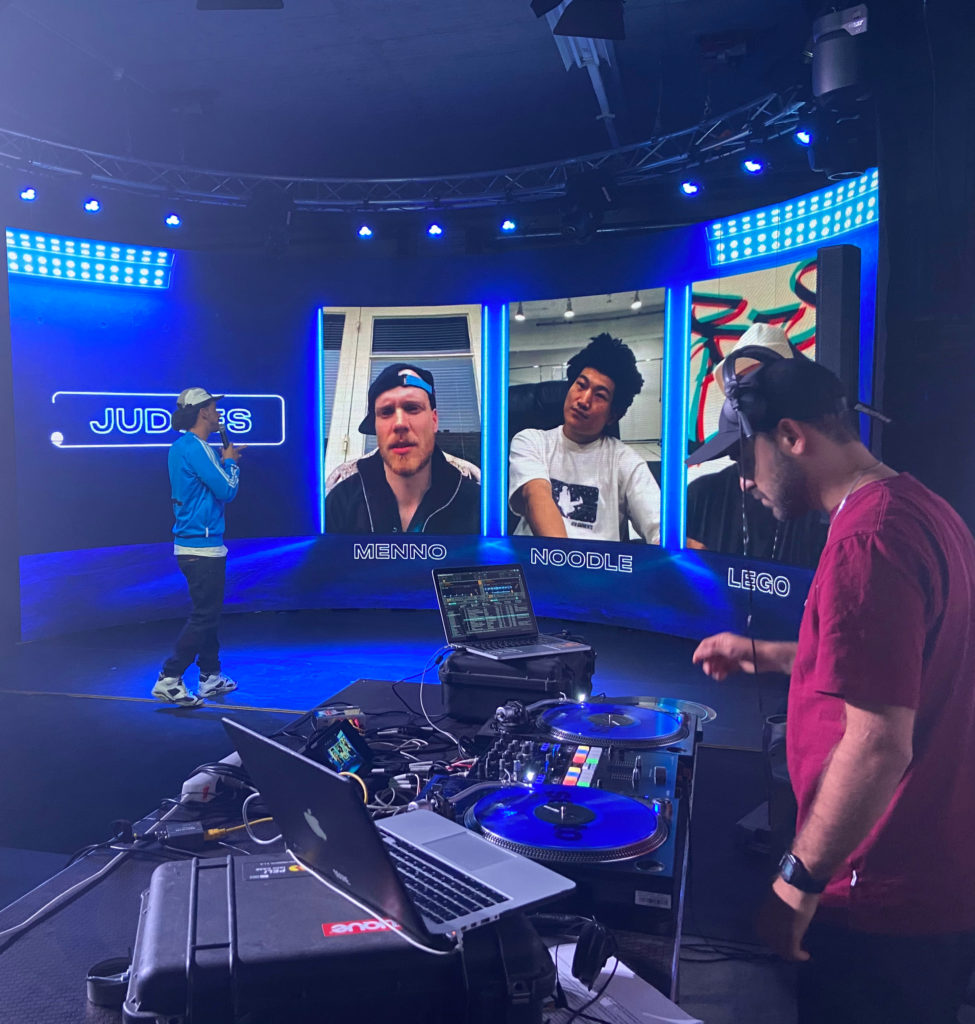 The first three editions of Groove E Session were the first 100% online and 100% live break competitions and the fourth offered HD images of a rare aesthetic quality. Groove E Session managed to bring together bgirls, bboys and judges from all over the world, a DJ and an MC in a studio in Neuchâtel (Switzerland) as well as spectators who could watch the show from the comfort of their homes. The bgirls and bboys danced in their own homes while being able to see their opponents. Groove E Session invented a new way of battling each other, of sharing, of being a spectator while keeping the same passion for breaking, of making people feel emotions and staying in touch.
Experience the incredible prowess of bgirls and bboys from around the world dancing in the middle of the night for some while others just woke up via the four editions of Groove E Session.
Groove E Session offers a really interesting and different perspective on how we honour our global community in these difficult times. I can't travel, we all can't travel, but Groove E Session forces us to re-inspire ourselves, refresh our minds and keep the art in our heads. We have to keep moving forward, we can't give up."